All our PfCO Courses includes Theory learning (Classroom and Online), a Flight Test and review and guidance of the Operations Manual
We've made the route to getting your Permission for Commercial Operations from the CAA as simple as possible. You'll be guided by our expert team and online learning to get you the PfCO and inevitably ensure that you get a ROI with us.
Below is a number of useful info-graphics that explain how our PfCO course works.
Classroom PfCO Course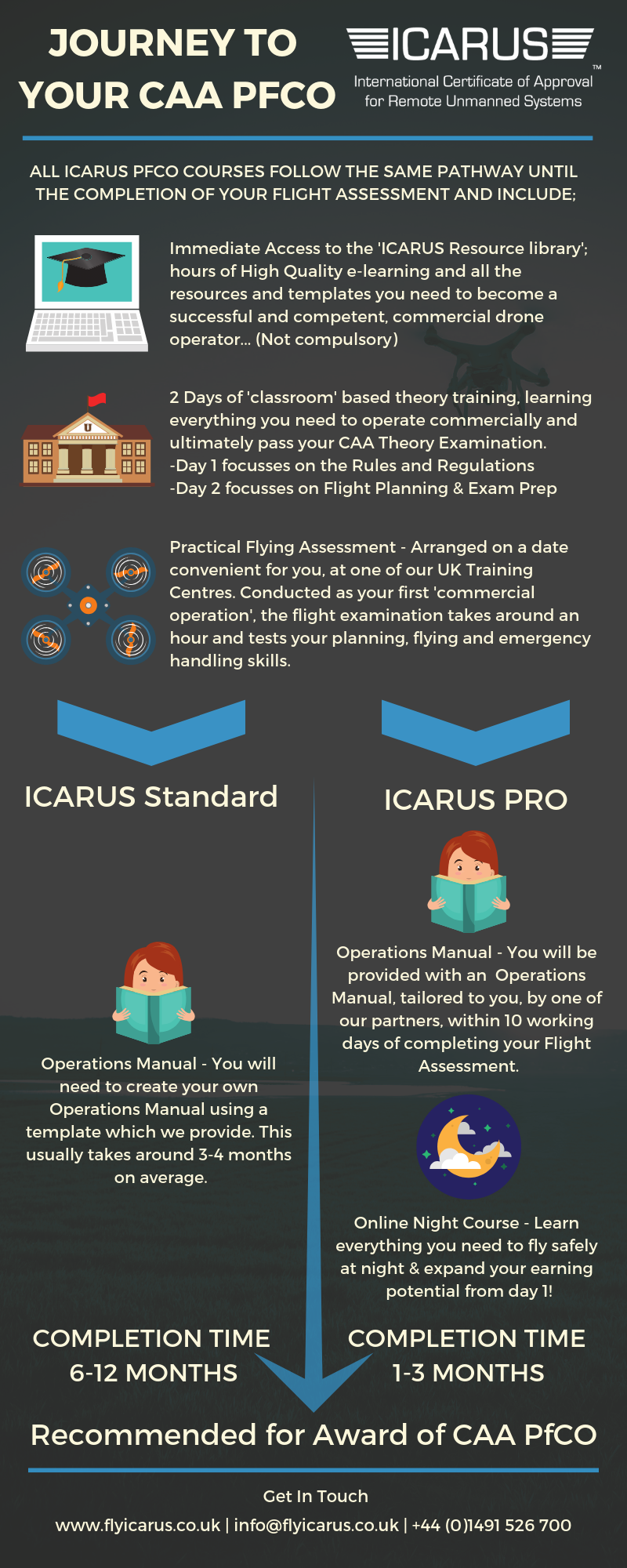 Online PfCO Course